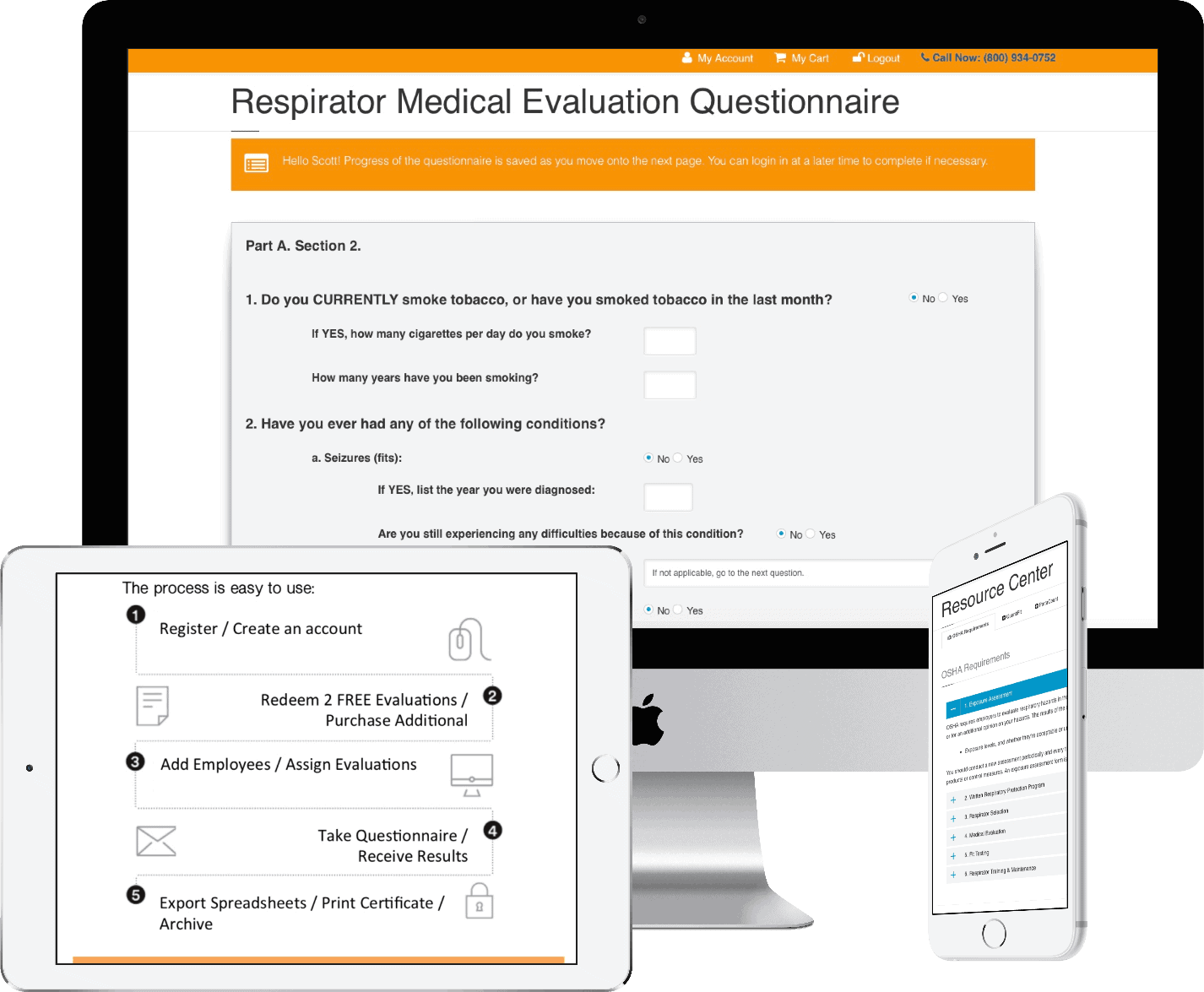 In order to conduct a respirator fit test, an employee must first complete a medical evaluation and receive clearance.
We have partnered with the respclearance.com to reduce the cost, time and burden of clinic appointments by offering an easy online tool to facilitate the process.
This method meets OSHA 1910.134 Appendix A guidelines and assists in establishing worker clearance based on your specific respirator(s) and work condition(s). Completion of online evaluation only takes 15 minutes.  The Online Respirator Medical Evaluation can be completed from any computer with internet access, and provides immediate results.
Medical Evaluation Features
Board Certified Evaluations, only $25
Receive Clearance 24/7
View real-time metrics from your account
Physician developed program
95% instant pass rate
Discounted Volume Bundles
Kiosk mode available for employees who don't have email