[vc_row type="in_container" full_screen_row_position="middle" column_margin="default" column_direction="default" column_direction_tablet="default" column_direction_phone="default" scene_position="center" text_color="dark" text_align="left" row_border_radius="none" row_border_radius_applies="bg" overlay_strength="0.3″ gradient_direction="left_to_right" shape_divider_position="bottom" bg_image_animation="none"][vc_column column_padding="no-extra-padding" column_padding_tablet="inherit" column_padding_phone="inherit" column_padding_position="all" column_element_spacing="default" background_color_opacity="1″ background_hover_color_opacity="1″ column_shadow="none" column_border_radius="none" column_link_target="_self" gradient_direction="left_to_right" overlay_strength="0.3″ width="1/1″ tablet_width_inherit="default" tablet_text_alignment="default" phone_text_alignment="default" bg_image_animation="none" border_type="simple" column_border_width="none" column_border_style="solid"][vc_column_text]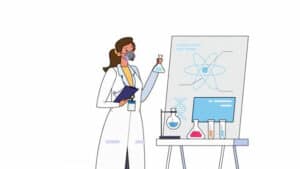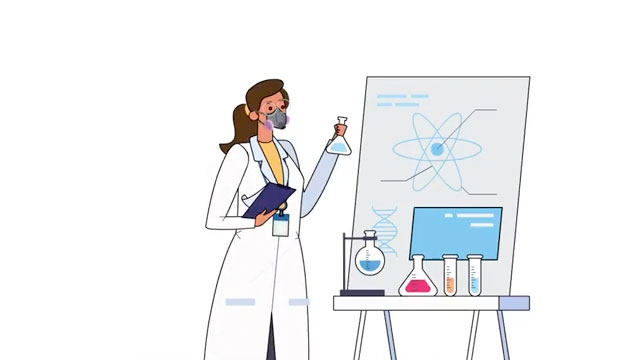 Quantitative respirator fit testing measures how much air leaks into any tight-fitting respirators. Each quantitative fit test is performed by using a machine that calculates measurements with one of two methods: ambient aerosol (CNC) or controlled negative pressure (CNP). For nearly 30 years, there were only two manufacturers capable of performing the OSHA fit test protocol.
Which Respirator Fit Testing Method is Best?
The CNP method requires the wearer to hold their breath and stand still for the duration of the test, while the CNC test allows the wearer to be tested in a dynamic manner.
With over 75 years of combined respirator fit tester experience, we know if a respirator is going to leak, it will most likely do so while the wearer is talking, breathing, moving their head and/or performing basic work functions, not while holding still.
Respirators are used in a wide range of industries, from chemical and medical fields to first responders, oil and gas industries, and even in the military. Making sure they fit the user perfectly is essential to each user's health and safety.
We use quantitative fit testing with the CNC method on all of our instrumentation to ensure the most accurate fit test measurements.
What Respirators Can Be Tested With the Quantitative Method?
Our instruments work with all types of respirators, including full and half-face respirators, filtering face piece respirators like N95 masks, and even disposable masks and respirators. During the test, the user is required to move around and breathe as normal.
What Is The Most Effective Quantitative Fit Tester Available?
In fact, our own AccuFIT 9000 Pro is the world's most accurate tool for quantitative respirator fit testing. Compliant with OSHA's streamlined 2019 CNC protocol as well as ANSI, CSA and HSE, it works with all respirator types, including N95, P100 and N99, FFP1, FFP2 and FFP3.
This model comes standard with several unique features, including standalone mode, built-in wifi, and some unique programming, which allows us to be the first respirator fit tester on the market with wireless operator mode. Wireless operator mode allows a person to control one to four units with a tablet, with independent start and stop times. All this can be done concurrently as instructions are relayed to the fit test subject on the built-in display of the instrument.
The AccuFIT 9000 Pro also has the option of a separate battery pack for portable testing in the field. Plus, it's backed by a three-year warranty.
Using AccuFit 9000 machines like the AccuFit9000 Pro, fit testing takes just minutes and ensures a direct fit every time.[/vc_column_text][/vc_column][/vc_row][vc_row type="in_container" full_screen_row_position="middle" column_margin="default" column_direction="default" column_direction_tablet="default" column_direction_phone="default" scene_position="center" text_color="dark" text_align="left" row_border_radius="none" row_border_radius_applies="bg" overlay_strength="0.3″ gradient_direction="left_to_right" shape_divider_position="bottom" bg_image_animation="none"][vc_column column_padding="no-extra-padding" column_padding_tablet="inherit" column_padding_phone="inherit" column_padding_position="all" column_element_spacing="default" background_color_opacity="1″ background_hover_color_opacity="1″ column_shadow="none" column_border_radius="none" column_link_target="_self" gradient_direction="left_to_right" overlay_strength="0.3″ width="1/1″ tablet_width_inherit="default" tablet_text_alignment="default" phone_text_alignment="default" bg_image_animation="none" border_type="simple" column_border_width="none" column_border_style="solid"][vc_video link="https://www.youtube.com/watch?v=0KtR1FHkuW0″][/vc_column][/vc_row]